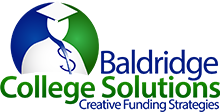 Baldridge College Solutions is one of the only companies providing late stage college funding planning for families in the greater Milwaukee, Wisconsin area. Baldridge has been helping families reduce their college expenses since 1999.
We provide personal, customized service to families with a college-bound high school student. Our consultants are uniquely trained specialists and receive ongoing education and support in the latest tax, cash flow, and academic strategies utilized in our proprietary planning process.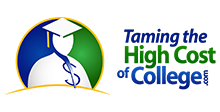 Taming The High Cost Of College is dedicated to helping parents figure out how to pay for their children's education. Our motto is all about helping families save time, save money, and reduce stress in the planning process for college. We have weekly podcasts with various experts where we discuss a wide range of topics related to college and college financial planning in particular.
In addition, we provide free materials through our newsletter with things like dedicated scholarship video guides, documents tailored to your unique college financial planning situation, and much more.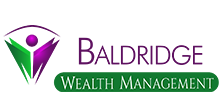 At Baldridge Wealth Management, we specialize in helping individuals, families, and business owners plan for all of life's stages. Whether it's having enough money to retire, handling a death or divorce, taking care of your parents, or dealing with a growing business, we strive to help you identify and plan for what is truly most important in your life.
We have the tools and experience to develop and implement a customized plan to address your specific needs and goals.